louisville
Heyman Talent Louisville is located in a historic district of Louisville a few blocks east of downtown called Butchertown. The office is in a renovated building called the Pointe whose tenants include photographers, web design firms, production companies and a theater group. We have about 1500 square feet that includes a private audition room, a reception area, a kitchen bar space, office space and an open area that is used for talent meetings, photo shoots, workshops, and other gatherings. A unique feature of the Louisville office is a long 60 ft by 4 ft runway area where an instructor weekly trains tall and beautiful models how to walk the catwalk.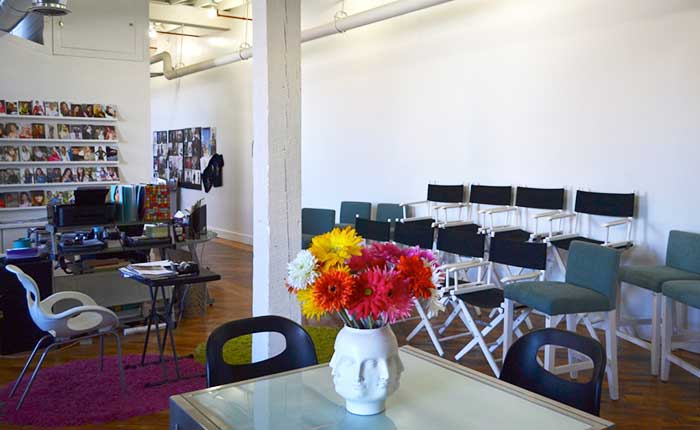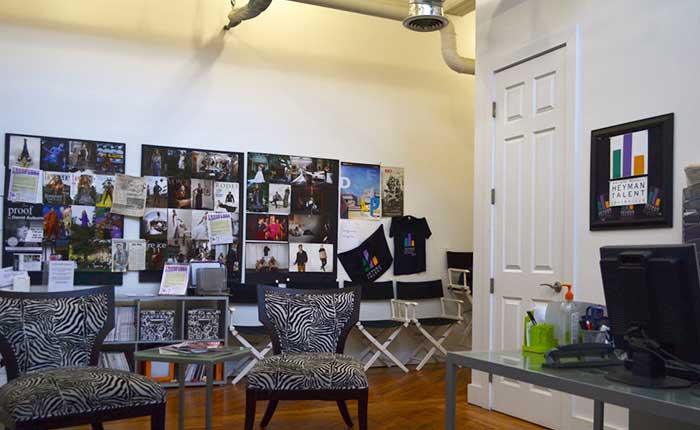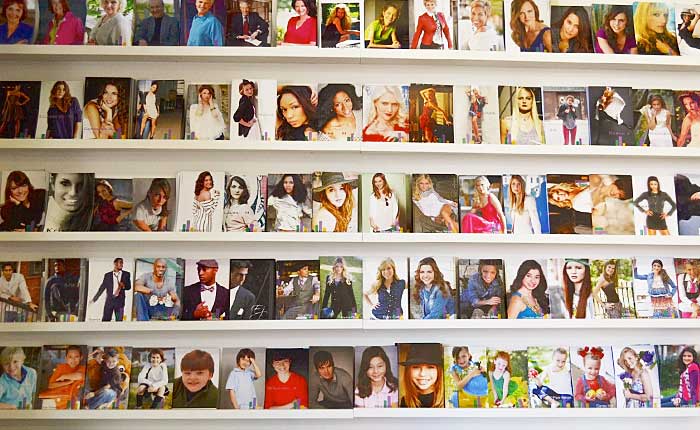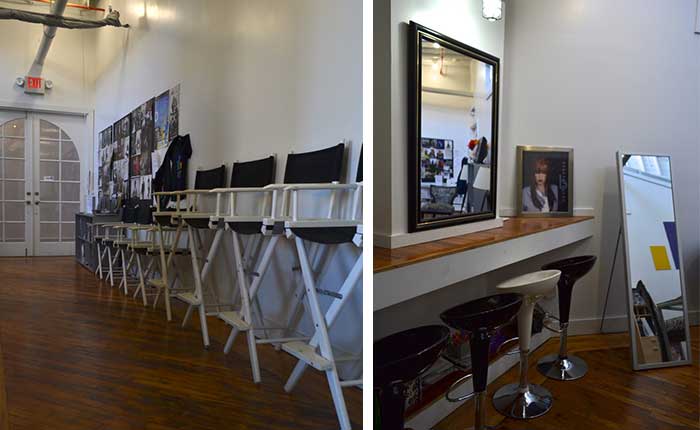 kathy campbell
---
director louisville
Director of Heyman Talent Louisville, Kathy has a business degree and many years working with actors producing for community theatre groups.
Since opening a Louisville branch in July 2007, Kathy has worked on many projects and bookings from the Runways to Major Motion Pictures.
Best part of the job is telling a model or talent, "Congratulations you got the job!".
Looking forward to working on the next project with YOU!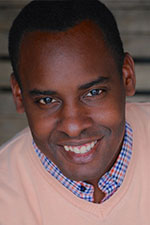 devin bundrent
---
talent agent
Devin Bundrent brings with him over a decade of experience as a commercial actor and model, photographer, and stylist/wardrobe consultant. In addition to this he credits his college studies in finance and French literature with helping him to develop the skills needed to understand and recognize the intricacies of the advertising business & entertainment industry from both economic and cultural perspectives. As an agent, Devin has primarily focused on booking talent for commercial, industrial and promotional work but remains an integral part of the Heyman Talent Agency which has recently booked talent in film, on television and for important members of the fashion community.

In addition, Devin has worked to book talent on several independent films and pilots shooting in Kentucky and Tennessee and continues to develop relationships with regional and national casting directors, directors, producers and writers.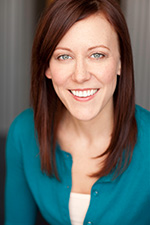 abi van andel
---
workshop coordinator/administrative assistant
Abi Van Andel (Workshop Coordinator/Administrative Assistant) graduated from Syracuse University in 2002 with a B.F.A. in Acting and has been working professionally in the industry since as a performer and artist educator. Her experience began with theatre, moving specifically to classical & Shakespearean work, then to on camera projects as well. She has enjoyed great success with commercials, industrials, shorts, and feature length films, which are currently garnering great reviews and exposure on the film festival circuit. At Heyman Talent, she coordinates training, educational and networking opportunities for the talent.
sarah east
---
audition coordinator
Sarah East graduated from The American Musical and Dramatic Academy of New York in 2005. Since then, she's immersed herself in the arts - performing in improv groups in NYC and Louisville, teaching acting/improv to children, and appearing on stage and screen all over the country. Sarah loves working as Heyman Louisville's audition coordinator because she gets to be a small part of other people's creative journey.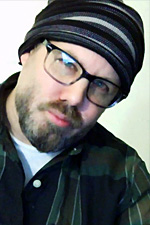 chris kaufman
---
photographer, runway and placement director
In just under two decades as an agent/photographer and instructor, Chris Kaufman has done something no other regional agent has done: launch the career of not only a Grammy Nominated Superstar in NICHOLE SCHERZINGER, but also the career of an Academy Award Winning Actress in JENNIFER LAWRENCE. In 2013 he joined a very rare club of agents to have placed a model with every major NY fashion agency incl IMG, DNA, Elite, and NEXT. Chris started under MJ Kaufman, an industry icon and visionary, and he moved quickly into working as a model scout for the Japanese, and was one of the very first Americans to assist in young modeling agencies in Eastern Europe after the fall of communism. Chris is known as a very intense and passionate skill developer in the region, who prides himself not with his past accomplishments, but with his current projects and guiding the careers of new models. In his free time, he loves reading comic books, and watching movie marathons of really bad movies like Twilight Saga, and Harry Potter.